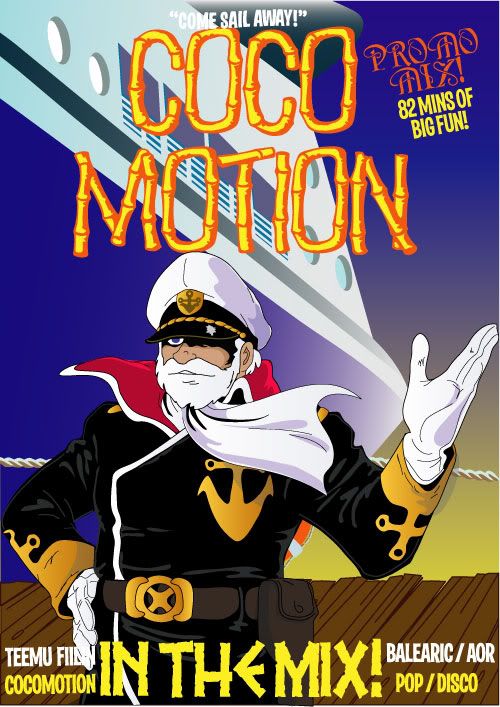 The Cocomotion club (at Bar Nolla, Helsinki) is tomorrow for the fourth time now, with the almighty Flipperi from Top Billin crew / Nightrunners / Helsinki 78-82 (a brand new hella good project!) as a guest DJ!
so i thought what better way to celebrate it than to to make a promo mix! The first Cocomotion mix evah!
Here it is: a massive hour plus mix of some balearic pop, electronic, disco and whatnot, including your favorites like The Art Of Noise, The Police, hannulelauri, Hercules And Love Affair, Desire, Helen, Studio, Pineapples, Holy Ghost! etc... (see track list on the comments!)
And make sure to come to the club tomorrow!!
Get it on ZShare! mp3, 82 minutes, 113 mb