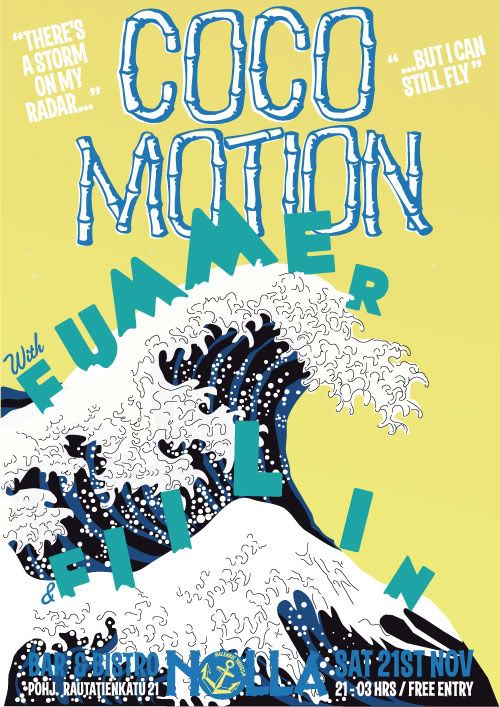 The mighty Cocomotion club is back this week at
Nolla Bar
! And with yet another guest from Helsinki's dj elite.
Fummer
, that is!
Fummer's been the number one combatant for nu/space/beard disco and balearic sweetness in Helsinki for ages. He's been playing that stuff for years at club nites such as Workout, Low Phantasy, Family Man, Gods of Eden, doing mixes and blogging with his Music Must Go Beyond Itself crew. So the dude knows his stuff!
Come by on saturday, will you! I've even got a brand new edit done for the occasion, a little extended mix of a late 1980's post-new wave/pre-alt rock/AOR classic...